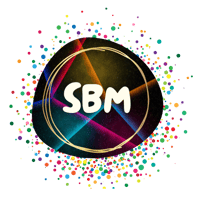 Motherhood- A moment every woman cherishes in her life, when a mother is born along with her child. CHILD IN YOU IS REBORN
Taking a career break comes very naturally to mothers especially after childbirth. A mother is born with her child. Women take a career break for many reasons, especially when personal life takes priority over professional. In many instances the break is extended from just 1-2 years to many years. This makes it difficult to re-enter the mainstream corporate world. As kids grow up they become more and more independent, this leaves mothers with a lot of ideal time at hand. Moreover after a long sabbatical there is a lot of confusion about the best career option that will match their skillset and experience. The world around has gone through a sea of change, many have lost their edge and some may suffer from low self-esteem.
Returning to work after a long career break may seem impossible to some but working for someone may not be in the best interest of the child. Women are inherent multitaskers and manage multiple roles with ease. Given the dedication and hard work that women put into everything, all they need is a good mentor and professional help to re-start their journey as a career or business woman.
This support program is aimed at helping mother's become financially independent bygetting clarity on the road ahead along with finding their purpose in life while theyIdentify their passion
Who should do this program?
Women who wish to work again or do something on their own but need guidance

Women who feel they have ideas for a good business but don't know if the idea is viable

Women who need hand holding while they start their 2nd innings from someone who has treaded on the same path.

Mothers who are confused about which career to choose based on their past experience

Mothers who wish to boost their self-confidence while they come out of their shell
Benefits of doing the program
This program will definitely help you start thinking about your 2nd innings

It will help you become self-confident

The program will help you identify your passion and purpose of life

There is support at all stages should you need any
Why Motherhood2Careerhood ?
After a maternity break a woman tends to loose herself while raising her child & looking after the family. Most women are confused and suffering from depression. They need guidance with the road ahead. Some have never worked before but now wish to do something meaningful with their lives. They desire to work again especially when the kid has grown up & started schooling.
Reasons to Restart
Financial Independence

Support the household income

Self -worth

Purpose of life

Use their knowledge & skills