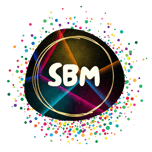 Shaping Future Leaders, Building Confidence in Teens
SMART Teens is a program aimed to help teens understand themselves and grow confidently to Adulthood by overcoming their issues, accepting their responsibilities, understanding their parents, friends, relationships and society in a better manner and become a well rounded young adult who will take responsibility of their actions to project an appropriate image as the future of tomorrow's world
The program covers following:
The Impact of Friends & Peers: Understand how your social circle influences your decisions and aspirations.

Navigating the Digital World: Dive into the world of the internet and social media to learn about its pros and cons.

Personal Style and Confidence: Explore the significance of clothing, grooming, and personal hygiene in shaping your self-esteem.

Etiquette & Mannerisms: Master the art of proper behavior, including dining etiquette, with practical lessons during a luncheon.

Adding Value Through Actions: Discover how your actions can contribute positively to your personal and social development.

Goal Setting: Learn the importance of setting goals and how to turn your dreams into achievable plans.
Our Focus: Empowerment
This workshop is all about empowering the teen, to make informed and responsible choices that will pave the way for a secure and promising future. Join us on this transformative journey of self-discovery and personal growth. Your future awaits, and we're here to help you make it a bright one.
Enroll your teenager today in the SMART Teens Program and empower them for a brighter future. Take the first step towards making them a confident and responsible young adult!