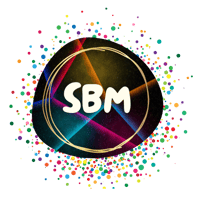 Teenage or Adolescents is a transitional stage of physical and psychological development. A teen's life is a roller coaster of ups and downs. One minute a teen seems interested in a new subject in school or type of music, only to completely shift gears the next. They are constantly exposed to new ideas, social situations, and people.
Kidiquette is a one of a kind program for kids that helps kids learn social etiquette and table manners in a practical and fun way. Often parents are faced with the challenge of inculcating good manners in their kids but find it difficult to imbibe the same due to various reasons. Now you can leave that to Kidiquette. At Kidiquette children enjoy the role play method of learning and practicing what they learn.
Many Parents teach their kids to study hard, so that they get into a good college and then land a good job with a reputed company. For generations parents have just followed in the footsteps of their ancestors some never even had an opportunity to chase their dreams but now I want to change the old adage and encourage children to make their dreams come true not when they grow up but right now while they are young!
Motherhood - A moment every woman cherishes in her life, when a mother is born along with her child. The CHILD in YOU IS REBORN! This program is aimed to transform you from being a Homemaker to a Career or Business woman. It will help you start or get you thinking on starting your second innings. Currently you may be struggling to either get back to the corporate world or are confused as to what to do with the spare time at hand when your child goes to school
Explore which programs are for you! You can contact us for more information let us know how we can help you through our programs .