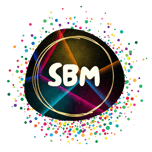 A Program Empowering Your Mompreneurial Journey
Rediscover your potential and embrace the world of entrepreneurship with the transformative "Startup-Moms" Program. Crafted for mothers on a path to reignite their careers and embrace business after a break, this journey is guided by Farida Dahee – an accomplished Coach, Trainer & Mentor who herself emerged as a successful entrepreneur post a career hiatus.
Introduction to Mompreneurship: Unveil the mompreneurial landscape and discover your place in the world of business.

Idea Generation and Market Research: Develop and validate business ideas with effective market research techniques.

Building a Business Plan: Craft a robust business plan that maps your path from vision to execution.

Legal and Financial Aspects: Navigate the legal and financial intricacies of launching your business venture.

Branding and Marketing Strategies: Learn to build a compelling brand identity and strategize effective marketing techniques.

Pricing the Product or Service: Master the art of pricing that balances value and profitability.

Handling Sales and Customers: Acquire skills to handle sales interactions and cultivate strong customer relationships.

Time Management and Work-Life Balance: Discover strategies to efficiently manage your time and maintain a harmonious work-life equilibrium.

Networking and Support Systems: Build a supportive network and harness resources for growth and success.

Get Set Start your Business: Take the leap as you receive guidance to launch your business venture confidently.
The 𝐒𝐭𝐚𝐫𝐭𝐮𝐩-𝐌𝐨𝐦𝐬 program is an 8-week hands-on online course that will hand hold you through everything you need to know to launch and grow a successful business.